Casualty recording means ensuring that deaths from violence are properly documented, whenever possible as individuals: IBC strives to achieve this both in its long-standing Individuals pages and through the forthcoming IDM initiative).
This trend towards humanising the victims reflects an emerging consensus around best practice in this field, to which IBC is committed.
Note that the names below include variant versions when these were reported. If you can confirm the correct name or other details about individuals, please contact .
Lest we forget
by Lily Hamourtziadou and IBC staff
30 December 2016
'A soldier of the Great War, known unto God', read some headstones. So many have died unidentified in two world wars and many other conflicts, revolutions, revolts and raids. In all the ways we humans find to kill each other, there are always victims who die nameless and remain so. They often become part of a number, their small un-named contribution to a large figure highlighting the devastating loss of life.
The Unknown Warrior in Westminster Abbey is a memorial to the dead of World War One, particularly those who have no known grave. To die nameless seems so much sadder, so much worse than dying named, known and acknowledged. Anonymity in death almost suggests the dead was not only unidentified, but also unacknowledged and unloved. There is a loneliness in a death that goes undocumented, or remains anonymous. The death of a 'Jane Doe', or a 'John Doe' can trigger decades-long investigations, for to be able to identify a corpse is an important aspect of honouring the dead.
In Iraq thousands are buried in mass graves, never identified, and thousands die every year in acts of terror, acts of war, acts of fanaticism, imperialism and the struggle for power. Many of them are and remain un-named, unknown, at least to those of us not personally connected to them. This year's victims were no exception. Of the more than 16,000 civilians who perished in violence in Iraq, very few were reported as the individuals they were in life, with their name, age, occupation and other details about them that made them who they were, the unique life lost.
But a few were named and recorded as more than numbers, their dignity somewhat restored in their remembrance, after their inglorious deaths. Let us not forget those innocents. Below are some of those named victims, at least one drawn from each month, a tiny fraction of those who should be remembered in their untimely deaths as the rights-bearing, vulnerable, 'worlds entire' they were.
On January 1, Nibras Ahmed Al-Muhamy was killed in an air strike in Hay Al-Sina'a, in Heet. A 'precision' air strike that was not meant to kill civilians. (IBC incident page d11630b.)

On February 24, Farouk Abdel-Razzaq al-Hamdani, an appeal judge, was executed in Athba village, south of Mosul, after many months of imprisonment by ISIL members. (IBC incident page a3855.)
On March 25, a suicide bomber exploded near Hay al-Shuhadaa stadium in Asriyah village, Alexandria, killing 40 people, many of them soccer-playing boys. (IBC incident page a4139.) Among the young victims were Mohaned Khazaal (10), Walid Adil Abed (16), Bilal al-Janabi (13), Karrar Abbas Ali al-Idani (13), Saifullah al-Ansari (16, allegedly an ISIL child recruit), Ahmed Aasim Abdulkhuder(10).

On April 29, Dr Ziad Khalaf/Ziad Fakhry (possibly named Abu Tariq, and pictured below), a university professor, was killed in an air strike in Mosul. (IBC incident page a4558.)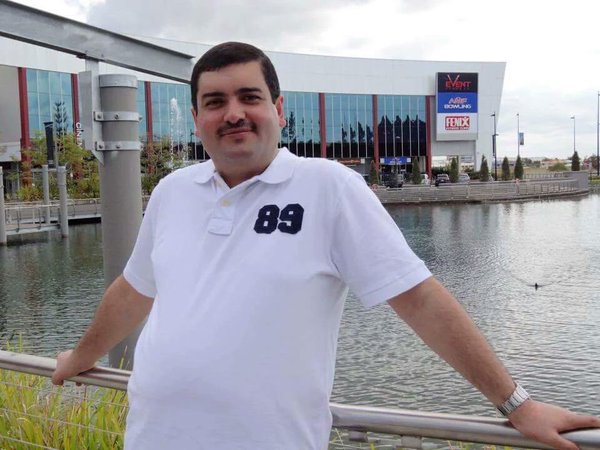 On May 25, Salman Ali, an employee at the Ministry of Education, was shot dead on his way home in central Baquba. (IBC incident page a4569.)

On June 20, Ahmed Mohammed Humaidi, editor-in-chief of the weekly Al-Madeena newspaper, was found tortured and burnt to death in the Kooka Jal area, along the Kirkuk-Erbil road. (IBC incident page a4927.)

On July 9, Saif Ali al-Hamdani, an engineer at Mulla Abdullah power station, was shot near Keyone checkpoint, Dibbis district. "A source at the Interior Ministry said that an employee of the Ministry of Electricity, was killed by unidentified armed attack, west of Kirkuk," reported Al-Mada, "while returning to his home after the end of his work." (IBC incident page d12230.)

On August 13, Widad Hussein Ali/Hussein Ali (28, pictured below), a Kurdish journalist reporting for Reuters with alleged ties to the Kurdistan Workers Party, was found tortured to death, his body dumped on the side of a road a few hours after his abduction. "Mr. Ali's body displayed serious wounds and bruising, in addition to severe injuries to his head, which strongly suggested that Mr Ali was subjected to severe beatings and other forms of ill-treatment that resulted in his death," reported Mehr News (UN official condemns killing of Kurdish journalist, August 16). (IBC incident page a5216.)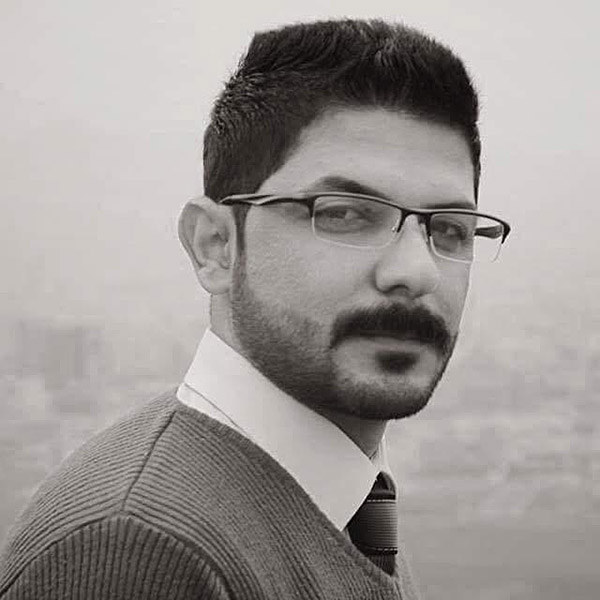 On September 16, members of two families were killed in an air strike near Haji Osman mosque, in the Al-Marhala al-Ola area in Rawa. Two of them were young boys. Brothers Walid Khaled Hammad Ngelan and Hamed Khaled Hammad Ngelan were killed with their father, Khaled Hammad Ngelan. Also killed was Muntasir Mohammed Rashid al-Rawi. (IBC incident page d12597.)

On October 25, Yasin al-Obeidi, university professor at the Technical Academy of Kirkuk, was shot dead in south Kirkuk. (IBC incident page d12724.)

On November 14, the body of four-year-old Laila Raed Saad, tortured to death, was found in front of her home in Kirkuk from where she was kidnapped, after her parents had paid the ransom money. (IBC incident page a5856.)

On December 11, an air strike took the lives of three generations of a single family, killing a grandfather and grandmother, their sons, daughters-in law and grandchildren. According to IBC's preliminary analysis, these were Haj Mumtaz Abdullah Majeed and his wife; Ammar Mumtaz Abdullah and his wife Lina Al-Anaz, and their children Ahmed and Abdul Rahman; Mustafa Mumtaz Abdullah; the wife of Mohammed Mumtaz, and his daughter Ghina (picture below reportedly of her).